delay pedal
Introducing the Line 6 DL4™ MkII, which includes everything in the original DL4 Delay Modeler, with 15 new MkII delays, expanded looper pedal, and an XLR mic input! Free Shipping at Checkout with code free shipping
Stay up-to-date
RiverCity ROCKS!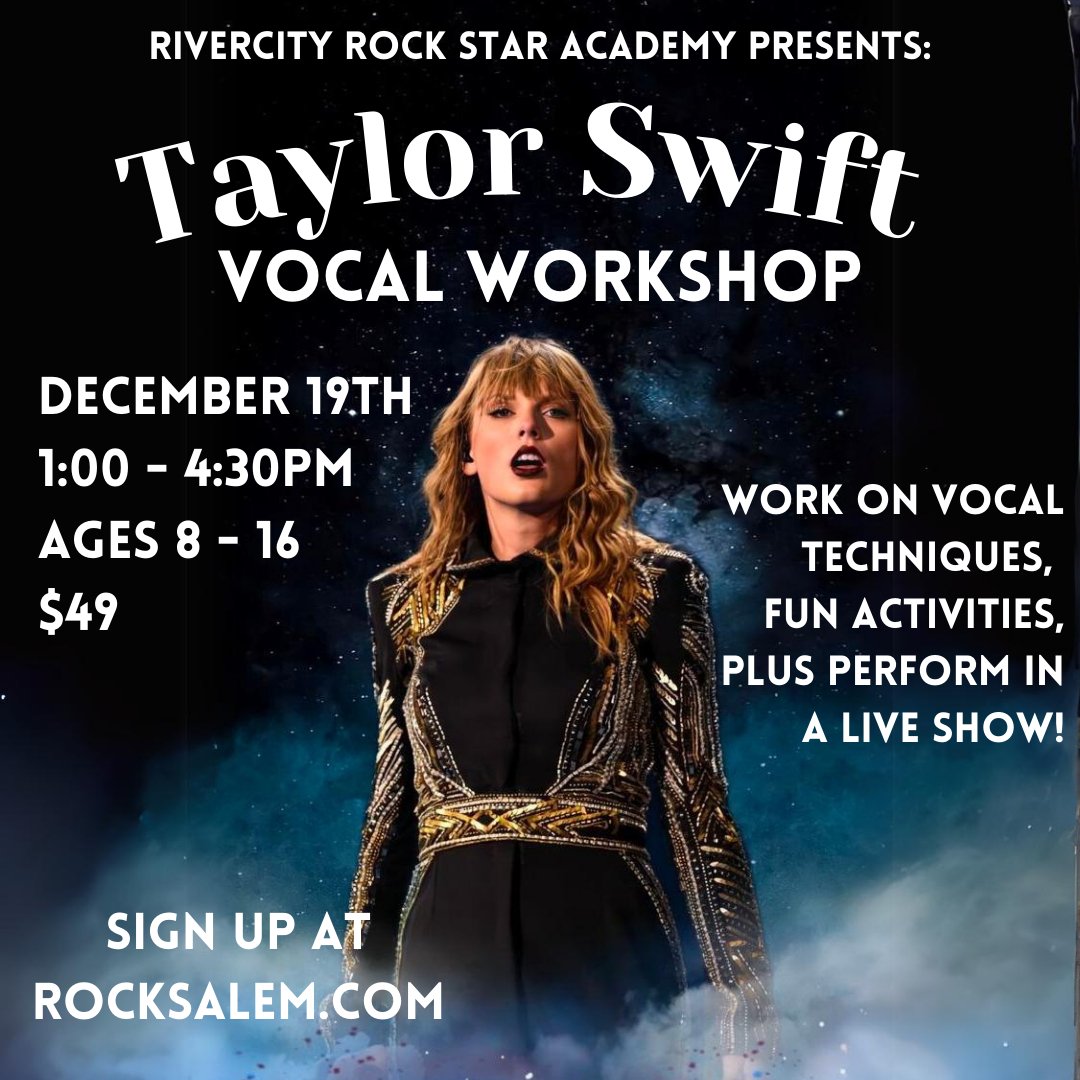 EVENTS
NEW! Taylor Swift Vocal Workshop at RiverCity Rock Star Academy during the upcoming holiday break for the Salem-Keizer area.Work on vocal techniques, learn how to sing some of your favorite Taylor Swift songs, enjoy fun Taylor Swift related activities, and then end the day with a performance and live show for your family and friends at RiverCity Rock Star Academy's Garage Stage.Open to all skill levels ages 8-16Tuesday, December 19th from 1:00 - 4:30 PM at RiverCity Rock Star Academy at 2769 19th St SE, Salem.Taylor Swift Vocal Workshop is $49 per student. Family discounts always and never any registration fees! Spot are limited! Sign Up Now!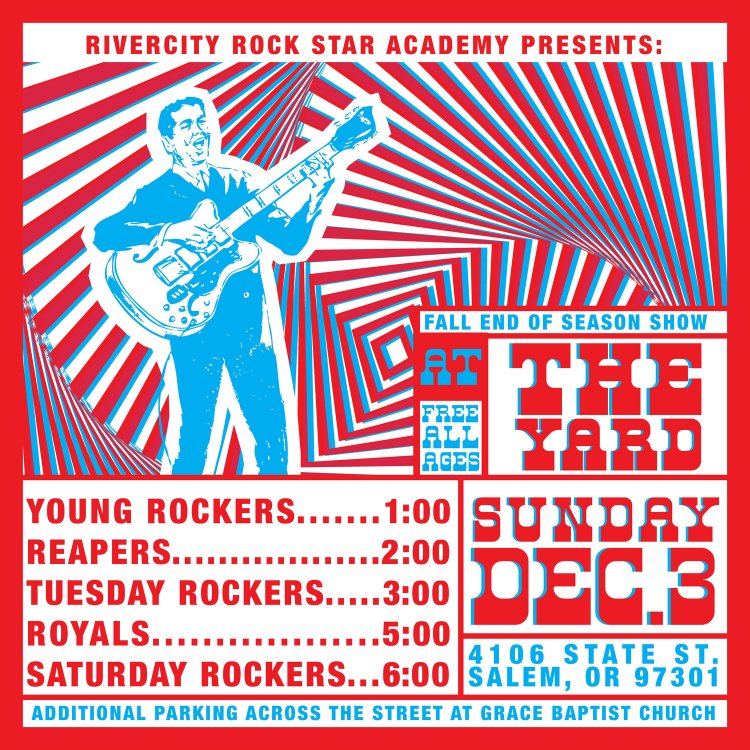 EVENTS
🎤🥁Grab your 3-D glasses to check out this cool poster 😵‍💫 with all the details about RiverCity's End of Season Show on Day 2! 🎸Come out to The Yard Food Park (or tune in) for some great music performed by RiverCity performers! The Sunday, December 3rd Show will feature our Young Rockers (1pm), Reapers (2pm), Tuesday Rockers (3pm), Royals (5pm) and Saturday Rockers (6pm)! 🎸And be sure to catch the Day 1 Show on Saturday, December 2nd featuring our Renegades (5pm) and Ranchers (6pm) performances at The BAD Space // Santiam Brewing (beverages and food will be available)!   Both show days are FREE and ALL AGES! A great weekend of music, food and beverages! 🙌🏻 poster design: By RiverCity teacher and artist Jim Fouty RiverCity Rock Star Academy is Salem's best music school for learning and playing music in Salem Keizer Oregon. We believe everyone is a musician check out private lessons, our fun and unique performance based classes for kids, teens, and adults.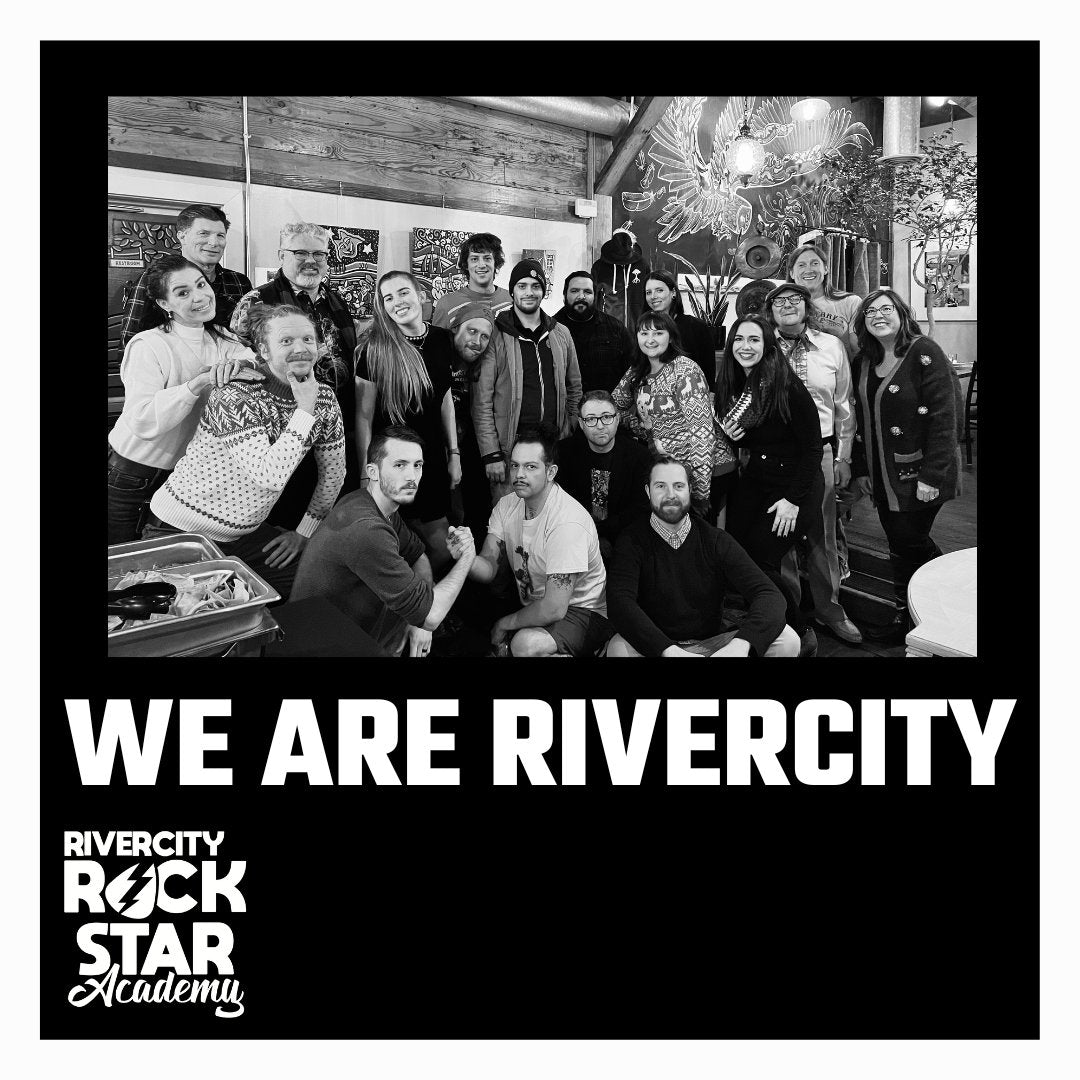 Shop Small
This Small Business Saturday, RiverCity Music Store stands proud as a testament to the power of local, family-owned businesses in enriching our Salem community. Since 2015, we have embraced the belief that everyone is a musician, regardless of age, skill, or musical interest. Our small size is our strength, allowing us to focus on long-term impacts and nurturing relationships.