Stay up-to-date
RiverCity ROCKS!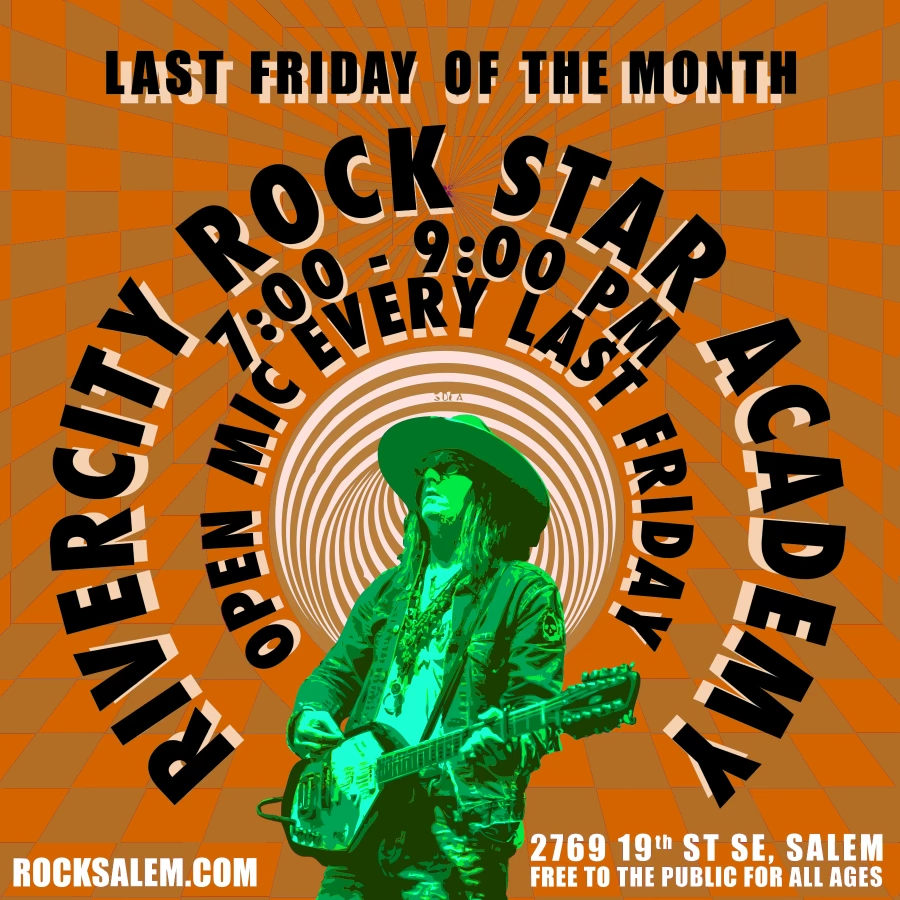 Last Friday is upon us again, everyone is welcome! It's Open Mic Night at RiverCity Rock Star Academy's Garage Stage on Friday, September 29th hosted by Kate! Open for solo musicians or duets, either acoustic or amplified, to perform during the first hour (7-8pm) and during the second hour (8-9pm) we'll have full bands perform and end with a jam session! Free and open to all! You can sign up in advance or just show up at RiverCity on Friday at 7pm
Class
Are you ready to dive deep into the world of metal music, sharpen your skills, and rock out with like-minded musicians?
EVENTS
Unleash Your Musical Potential with RiverCity's Classic Country Songs for Beginning Ukulele Workshop!